Ops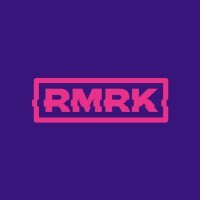 RMRK
Operations
Remote
Posted on Tuesday, August 16, 2022
The RMRK team is looking for a full-time Ops person.
RMRK is a next-generation NFT protocol of composable, evolvable, forward-compatible, multi-chain NFTs. Founded in August of 2020, the team was formally created in February 2021 and has released several platforms and products since. Notably, Singular, an NFT marketplace and Kanaria a product demo of RMRK technology, together facilitate over 3 million USD in volume per month.
RMRK's goal is to build the infrastructure to build awesome UX-centric things. Thus, the RMRK Association is the steward and main developer of the open-source RMRK specification, and its chief user.
Ultimately, we want to see NFTs go far beyond static media, and RMRK is about making that a reality. Come re-learn everything you know about NFTs with us!
learn more about $RMRK tokens here
We are looking for an Ops person to manage basic HR (pre-screening, contracts, anniversary and bonus tracking), basic legal (contracts, takedown requests), and basic administrative work (common inbox management, responding to media and HR inquiries, and more).
This is a job that requires a jack-of-all-trades type of person, quick to adapt to unknown problems and able to, if not solve them, efficiently delegate to those in the team who can solve them. An Ops person is doing their job well if the C-team never really hears of them, but also does not get messages about unanswered emails and messages or missed opportunities.
Ideally you will...
Have 4+ years experience managing administrative work
Be flexible in terms of duties to be performed like basic HR, essential legal work, payroll, etc.
Treat the company's non-public information as uncompromisingly non-public
Be proactive in reaching out to team members and team leads about any questions, uncertainties, and advice
Be good at English
Nice to have
Familiarity with crypto and/or NFTs
Experience using crypto wallets (for payouts)
Excellent command of the English language
Global availability - rapid response time regardless of time zone
Contract type: full-time contractor / full time employee
Salary: Depends on qualifications and area of work you can cover (i.e. just HR vs HR + mini-legal, etc.)
Location: Remote
Apply via jobs@rmrk.app