Psyops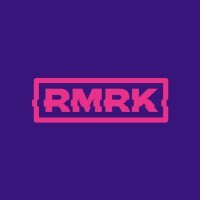 RMRK
Remote
Posted on Tuesday, August 16, 2022
The RMRK team is looking for a full-time Psyops person.
RMRK is a next-generation NFT protocol of composable, evolvable, forward-compatible, multi-chain NFTs. Founded in August of 2020, the team was formally created in February 2021 and has released several platforms and products since. Notably, Singular, an NFT marketplace and Kanaria a product demo of RMRK technology, together facilitate over 3 million USD in volume per month.
RMRK's goal is to build the infrastructure to build awesome UX-centric things. Thus, the RMRK Association is the steward and main developer of the open-source RMRK specification, and its chief user.
Ultimately, we want to see NFTs go far beyond static media, and RMRK is about making that a reality. Come re-learn everything you know about NFTs with us!
learn more about $RMRK tokens here
As a Psyops hire, you will be heavily data-focused and work on increasing engagement across various social media platforms, posts, and publications that RMRK published or is mentioned in. You will track conversions per keyword, ad, type of exposure and more, and you will optimize further content production to match the preferences of certain specifically targeted communities. Rather than parachute randomly into e.g. a "green NFT" community with "we have eco NFTs", your mission will be to infiltrate, befriend, and honestly convince the community that what's on offer is special and valuable (psyops).
You will apply this to all advertising campaigns, social media posts, and more, working closely with the Marketing Lead, Community Team, and Social Media Manager.
You will produce week on week reports about traffic, engagements, and your KPIs, and you will identify and debug pain points in the company and your own work.
Ideally you will...
Have 4+ years experience managing advertising and/or communities
Have experience on all social media platforms and various analytics services for those platforms
Be aware of psychological factors influencing people's decisions in bull vs bear markets
Be aware of the ecosystem enough to understand RMRK's USPs and be able to communicate them properly
Nice to have
Familiarity with crypto and/or NFTs
Experience using crypto wallets (for payouts)
Excellent command of the English language
Global availability - rapid response time regardless of time zone
Degree in or experience with psychology
Contract type: full-time contractor / full time employee
Salary: 30000 - 50000 depending on skill and experience, plus bonuses, NFT drops, and performance bonuses.
Location: Remote
Apply via jobs@rmrk.app