Marketing Lead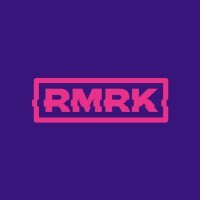 RMRK
Marketing & Communications
Remote
Posted on Tuesday, August 16, 2022
The RMRK team is looking for a full-time Marketing Lead.
RMRK is a next-generation NFT protocol of composable, evolvable, forward-compatible, multi-chain NFTs. Founded in August of 2020, the team was formally created in February 2021 and has released several platforms and products since. Notably, Singular, an NFT marketplace and Kanaria a product demo of RMRK technology, together facilitate over 3 million USD in volume per month.
RMRK's goal is to build the infrastructure to build awesome UX-centric things. Thus, the RMRK Association is the steward and main developer of the open-source RMRK specification, and its chief user.
Ultimately, we want to see NFTs go far beyond static media, and RMRK is about making that a reality. Come re-learn everything you know about NFTs with us!
learn more about $RMRK tokens here
A Marketing Lead will be in charge of the Community and Marketing and Communications teams, and will lead and organize campaigns around product launches, NFT collection launches, do advertising campaigns, push our press releases, and analyze data about conversion rates, community responses, traffic, and more.
Ideally you will...
Have a data-driven mindset for optimizing psyops, reach, conversion rates.
Be absolutely perfect in English, to the point of being able to correct others.
Be very familiar with marketing tools of different kinds to be able to extract the most value out of them
Be creative enough to solo press releases, advertisement campaigns, and more (basic copywriting)
Be ambitious, capable, fast to adapt to a fast crypto lifestyle
Absorb information extremely quickly, and adapt to a constantly changing landscape
Actively participate in the various social media communities of RMRK and similar projects, to "live with the natives" and understand what they react to
Nice to have
Familiarity with crypto and/or NFTs
Experience using crypto wallets
Global availability - rapid response time regardless of time zone
Contract type: full-time contractor / full time employee
Salary: Depends on qualifications, 40000 - 60000 plus bonuses, NFT drops, and token options
Location: Remote
Apply via jobs@rmrk.app