Social Media Manager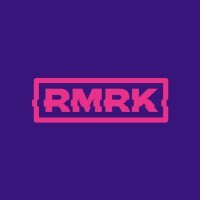 RMRK
Marketing & Communications
Remote
Posted on Tuesday, August 16, 2022
The RMRK team is looking for a full-time Social Media Manager
RMRK is a next-generation NFT protocol of composable, evolvable, forward-compatible, multi-chain NFTs. Founded in August of 2020, the team was formally created in February 2021 and has released several platforms and products since. Notably, Singular, an NFT marketplace and Kanaria a product demo of RMRK technology, together facilitate over 3 million USD in volume per month.
RMRK's goal is to build the infrastructure to build awesome UX-centric things. Thus, the RMRK Association is the steward and main developer of the open-source RMRK specification, and its chief user.
Ultimately, we want to see NFTs go far beyond static media, and RMRK is about making that a reality. Come re-learn everything you know about NFTs with us!
learn more about $RMRK tokens here
We are looking for organized candidates with a creative mindset who can assist in managing Social Media to increase engagement, grow followers, help drive traffic and expand brand awareness of RMRK worldwide. The Social Media Manager is responsible for coordinating social channels and implementing and maintaining all Social Media platform's content strategies.
The ideal candidate will report to the Marketing Lead and Community Team.
Managing our Instagram, Tiktok, Reddit, Facebook, and Twitter by focusing on high impact viral content as much as meaningful information directed at our community.
Coming up with innovative ideas and concepts.
Scheduling content across our platforms and planning content releases well in advance.
Assist in organizing events (digital), giveaways, and promotion campaigns
Ideally you will...
1+ years experience working in all major social platforms, including but not limited to: Twitter, Discord, Instagram and YouTube
Excellent communication skills, solid work ethic, and a patient and friendly personality towards total strangers
Be perfect at English
Staying up to date on best practices and emerging trends in digital marketing and social media/meme
Supporting with ad hoc social media projects as needed
Nice to have...
Creativity and proactivity, ambition
Data-driven mindset to analyze and optimize engagement, conversion, and responsiveness of the community towards our content
Willingness to be paid in crypto (stablecoins)
Contract type: Full-time or Part-time
Salary: 20000 - 30000 USD (stablecoins) NFT drops and annual bonuses
Location: Remote
Apply via jobs@rmrk.app