Full Stack Engineer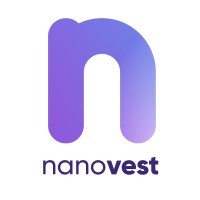 Nanovest
Software Engineering
Malang, East Java, Indonesia
Posted on Thursday, May 4, 2023
Job Specification:
- 3+ years of hands-on experience in designing, developing, testing, and deploying large-scale applications in any language or stack.
- Have a good understanding of different programming paradigms.
- Have a good understanding of Java & GoLang
- Data modeling experience in Relational databases and ability to design and implement low latency RESTful services.
- Ability to understand and implement Continuous Integration and Continuous Delivery.
- Experience in troubleshooting server performance issues.
- A good understanding of microservice architecture, and event-driven systems is a definite plus.
Job Description
- Pairing with team members on functional and non-functional requirements and spreading design philosophy, goals, and improvements to code quality across the team
- Able to translate business requirements into scalable technical solutions.
- Designing and developing highly scalable, highly available, reliable, secure, and fault-tolerant systems with minimal guidance
- Building and managing automated build/test/deployment environments
- Ability to plan, prioritize, and estimate.
- Have experience with Typescript, Java, and GoLang
- Communicate, collaborate, and work effectively across distributed teams in a global environment.
- Able to take responsibility for multiple services maintained by the team.