[HN/HCMC] Engineering Manager (Blockchain/Crypto/Platform/ Trading/ Web3)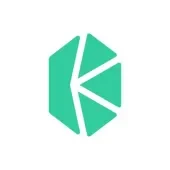 Kyber Network
Software Engineering, Other Engineering
Hanoi, Vietnam
Posted on Friday, November 3, 2023
*** ABOUT KYBER NETWORK
Kyber Network (https://kyber.network) is an industry-leading blockchain company, providing cryptocurrency liquidity for the largest companies in the DeFi (decentralized finance). The company raised US$52M in its token sale in 2017, making it one of the largest cryptocurrency-based fundraising in history.
Two co-founders, Dr. Luu The Loi (Chairman) and Victor Tran Huy Vu (CEO), were honored in Asia's Forbes 30 under 30 in the 'Finance - Investment' category by Forbes magazine in 2017 and have since established the company as a market leader. Dr. Luu The Loi also has a PhD in blockchain security technology, and is one of the 10 most prominent Innovators under 35 in the Technology field in the Asia Pacific region (Innovators Under 35 Asia Pacific) published by the MIT Technology Review.
Kyber has developed a family of products including:
KyberSwap: KyberSwap.com - Trade & Earn at the Best Rates in DeFi with our leading Decentralized Exchange (DEX) Aggregator that does >US$1B in monthly trading volume
KyberDAO: Be part of the community governing Kyber Network to shape the future of DeFi and earn $KNC tokens
And many more stealth developments and ventures that the company has taken stake in.
Kyber Network has offices in Singapore, Hanoi, and Ho Chi Minh City:
Singapore office: 1 Upper Circular Road, #05-01 Singapore 058400
Hanoi office: 7th floor Web3 Tower, 15 Lane 4 Duy Tan Str., Cau Giay Dist., Hanoi, Vietnam
Ho Chi Minh city office: 5th floor Ree Tower, 9 Doan Van Bo Str., District 4, Ho Chi Minh City, Vietnam
Join our team of brilliant and committed professionals pursuing the goal of creating a "Decentralized Economy for Everyone" based on blockchain technology.
Are you ready to take up the challenge of creating world-changing innovations in the next decade? Apply now.
Responsibility
Leading and managing a team of talented software engineers in a fast-paced and demanding software development environment, while actively participating in coding. Act as an enabler, removing roadblocks to progress as needed in both internal team and external cross-team collaboration.
Working closely with user-facing service teams and business teams to understand their data platform needs and transform them into pieces of software that serve as fundamental building blocks for the entire engineering system and company's business.
Reviewing and contributing to our backend council and data council in architecture design review meetings.
Driving continuous improvement of processes and work methods to enhance team capacity and productivity.
Maintaining a high standard of engineering performance by collecting objective metrics and 360-degree feedback for performance evaluation.
Mentoring junior engineers and working in pairs with senior engineers, helping them understand themselves, influence others, and advance toward their career goals.
Establishing trust with senior leaders by aligning your priorities with theirs, providing timely, accurate, and concise status updates, and assisting other teams when needed.
Requirements
Must have
At least 5+ years of experience in software engineering and 3+ years of leadership experience in building customer-facing or developer-experienced software systems
Experience working on data transformation systems and relevant technology
Experience in implementing an engineering process that emphasizes security, availability, scalability, and operational discipline
You have calibrated coding, system design, and behavioral job interview questions that you use to hire top talent and rapidly grow your team
Good English communication skills, both verbal and written
You follow the latest open source technologies and can distinguish between a promising new practice and an overhyped fad
Nice to have
Experience working in a platform team
*** WHAT WE CAN OFFER
Vietnam - based benefits here
*** HOW TO APPLY
Please send your resume to hr@kyber.network with email subject "Your full name_Job title_linkedin"
Or talk to our Recruiters on Telegram/Skype: anhpt_32
*** CONNECT WITH US
Discord: https://discord.com/invite/NB3vc8J9uv
Twitter EN: https://twitter.com/kybernetwork
Twitter KyberDAO: https://twitter.com/KyberDAO
Twitter Turkish: https://twitter.com/kyberturkish
Twitter Japanese: https://twitter.com/kybernetwork_jp
Forum: https://gov.kyber.org/
Reddit: https://www.reddit.com/r/kybernetwork/
Facebook EN: https://www.facebook.com/kyberswap
Facebook Careers: https://www.facebook.com/KyberCareers
Youtube: https://www.youtube.com/channel/UCQ-8mEqsKM3x9dTT6rrqgJw