Applied Cryptography Research - PhD Intern (Potential for Official Job Opportunity)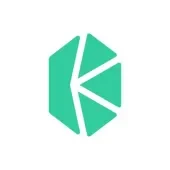 Kyber Network
Russia
Posted on Wednesday, September 6, 2023
Kyber Network (https://kyber.network) is an industry-leading blockchain company, providing cryptocurrency liquidity for the largest companies in the DeFi (decentralized finance), Metaverse, and NFT spaces. The company raised US$52M in its token sale in 2017, making it one of the largest cryptocurrency-based fundraising in history.
Two co-founders, Dr. Luu The Loi (Chairman) and Victor Tran Huy Vu (CEO), were honored in Asia's Forbes 30 under 30 in the 'Finance - Investment' category by Forbes magazine in 2017 and have since established the company as a market leader. Dr. Luu The Loi also has a PhD in blockchain security technology, and is one of the 10 most prominent Innovators under 35 in the Technology field in the Asia Pacific region (Innovators Under 35 Asia Pacific) published by the MIT Technology Review.
Kyber has developed a family of products including:
KyberSwap: KyberSwap.com - Trade & Earn at the Best Rates in DeFi with our leading Decentralized Exchange (DEX) Aggregator that does >US$1B in monthly trading volume
KyberDAO: Be part of the community governing Kyber Network to shape the future of DeFi and earn $KNC tokens
And many more stealth developments and ventures that the company has taken stake in.
Kyber Network has offices in Singapore, Hanoi, and Ho Chi Minh City:
Singapore office: 1 Upper Circular Road, #05-01 Singapore 058400
Hanoi office: 7th floor Web3 Tower, 15 Lane 4 Duy Tan Str., Cau Giay Dist., Hanoi, Vietnam
Ho Chi Minh city office: 5th floor Ree Tower, 9 Doan Van Bo Str., District 4, Ho Chi Minh City, Vietnam
Join our team of brilliant and committed professionals pursuing the goal of creating a "Decentralized Economy for Everyone" based on blockchain technology.
Are you ready to take up the challenge of creating world-changing innovations in the next decade? Apply now.
*** JOB DESCRIPTION
Kyber Network is looking for an Applied Cryptography Research - PhD Intern working in either the HCMC or the Hanoi office. You will work within the Research Department, reporting directly to the Applied Cryptography Research Lead, in charge of researching and prototyping new cryptographic protocols for usable, scalable, and private blockchain development. The position will focus 50% on scientific research (may be adapted to the PHD intern's thesis) and 50% on practical cryptography engineering.
At Kyber Network, we are concentrating our efforts on researching Zero-Knowledge Proofs (ZKP) as well as other cryptographic protocols, such as Threshold Signatures or other Secure Multiparty Computation protocols (MPC), to adopt and improve the scalability, security, and privacy of decentralized transactions on the public blockchain. The main goal is to enable mass usable privacy in secure decentralized financial products such as secure decentralized trading of cryptocurrencies and other crypto-assets.
Responsibilities:
Studying state-of-the-art cryptography and its applications to the blockchain.
Designing and implementing practical secure cryptographic protocols on public blockchains to attain privacy based on novel applied cryptography research.
Mastering and transferring cryptography libraries & tools to the Engineering team.
Improving and adapting/adjusting cryptographic technologies for application in existing and new Kyber Network products.
Possibly developing a novel cryptography foundation that serves scalable and private blockchain systems, following with scientific publication.
Requirements:
Must have
PhD student in Applied Cryptography.
Solid academic background in Cryptography and Information Security.
Experienced in analyzing, modeling, designing, and prototyping cryptographic protocols.
Excellent English communication skills within the context of scientific research.
Blockchain-oriented research interests.
Nice to have
Master graduated, with publication track records in the fields of Applied Cryptography, Blockchain Security, and Privacy.
Familiar with some of the following keywords (non-exhaustively in random order): BTC, Ethereum, EVM, zkEVM, Merkle-Patricia, Tor, ECDSA, Pairing, Schnorr, BLS, FHE, TEE, SNARK/STARK, PLONK, AIR, KZG, FRI, Groth16, Halo, BulletProof, FROST, SPDZ, SCALE-MAMBA, SCAPI, libsnark, halo2, plonky2, winterfell, Rescue, Poseidon, BabyJubjub, MiMC, etc.
Some background in Distributed Systems Consensus and DeFi.
Majored in mathematics/informatics at high school, participated in the National Olympiad for Informatics and regional/international ACM/ICPC.
*** WHAT WE CAN OFFER
Remote benefits here: https://kyber.vn/post/694725029789925376/kyber-network-remote-work-benefits
*** CONNECT WITH US
Discord: https://discord.com/invite/NB3vc8J9uv
Twitter EN: https://twitter.com/kybernetwork
Twitter KyberDAO: https://twitter.com/KyberDAO
Twitter Turkish: https://twitter.com/kyberturkish
Twitter Japanese: https://twitter.com/kybernetwork_jp
Forum: https://gov.kyber.org/
Reddit: https://www.reddit.com/r/kybernetwork/
Facebook EN: https://www.facebook.com/kyberswap
Facebook Careers: https://www.facebook.com/KyberCareers
Youtube: https://www.youtube.com/channel/UCQ-8mEqsKM3x9dTT6rrqgJw
Only shortlisted candidates will be contacted.
For other job opportunities at Kyber Group, click here https://kyber.vn/.