Fullstack Engineer/Backend Engineer (Hybrid)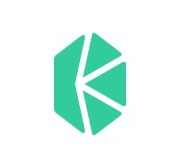 Kyber Network
Software Engineering
Posted on Thursday, May 18, 2023
*** ABOUT CALIBER
Caliber (https://caliber.build/) is the first Web3 Venture Builder started by veteran web3 builders and aims to build the next generation of web3 startups with new founders. We consider ourselves a co-founder of each startup & work side-by-side with founders. We not only support the founders financially, but also on engineering resources, research, product strategy and other logistic matters.
Caliber, based mainly in Singapore and Vietnam, has a strong presence in Asia.
Singapore office: 1 Upper Circular Road, #05-01 Singapore 058400
Hanoi office: 7th floor Web3 Tower, 15 Lane 4 Duy Tan Str., Cau Giay Dist., Hanoi, Vietnam
Ho Chi Minh city office: 5th floor Ree Tower, 9 Doan Van Bo Str., District 4, Ho Chi Minh City, Vietnam
Are you ready to take up the challenge of creating world-changing innovations in the next decade? Apply now.
*** JOB DESCRIPTION
We are building a small engineering team for the Caliber team.
Responsibility
Technical analysis & evaluation during the deal evaluation process. Most of the deals we are looking at have new technical solutions/ designs, and we need people with engineering background to help provide their technical feedback.
Try out & give feedback new systems, platforms from portfolio companies when they are live, and give feedback to the team as well as our investment team
Analyse different platforms according to the request from the investment team.
Operational: run network nodes, staking new tokens, try out testnet, etc.
Brainstorm and work together with different teams when they need help.
Requirements
Must have
3 years of experience working in product company
Strong understanding of the web development cycle
Strong understanding of clean code principle, and applied it to previous projects
Good in logical thinking, algorithms & data structure.
Creativeness problem solving skills, is proactive and responsible for individual/team tasks
Good teamwork skills, including mentoring & coaching
Good at communication, especially at reading/ writing English
Strong understanding of development process, including software development tool set and framework: Jira, Trello
Experience working with at least one of the backend framework such as: Spring, Go gin
Experience working with at least one of the frontend framework: reactjs, vue (web)
Strong understanding about Restful API (or other protocol such as RPC…)
Strong understanding of programming techniques: design patterns, domain design driven
Understanding of programming architecture concepts: microservice, event driven
Nice to have
Experience working with mobile development (Android/iOS or cross platform framework)
Experienced in blockchain domain is a plus
Ability to do system benchmark, or application optimization (profiling)
Ability to quickly address any potential issues for general system, or when there is a problem
Ability to hand on to guide or give advice to solve specific problems, or implement a new feature
*** WHAT WE CAN OFFER
Vietnam - based benefits here
*** HOW TO APPLY
Please send your resume to hr@kyber.network with email subject "Your full name_Job title_linkedin"
Or talk to our Recruiters on Telegram: @anhpt_32
*** CONNECT WITH US
Website: https://caliber.build/
Only shortlisted candidates will be contacted.
For other job opportunities at Kyber Group, click here https://kyber.vn/.