Head of Product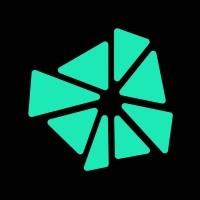 Krystal
Product
Singapore
Posted on Friday, May 12, 2023
Krystal is the simplest self-custodial wallet for Web3. On a single application, access cutting-edge portfolio management & market insights tools, swap & bridge tokens, earn passive income and participate in token sales via its IDO launchpad, KrystalGO. Additionally, users earn points and rewards from in-app activities as part of its loyalty program.
Krystal currently supports DeFi services on 11 blockchain networks, including Ethereum, BNB Smart Chain, Polygon, Avalanche, Fantom, Cronos, Arbitrum, Aurora, Klaytn, Solana, and Optimism. Krystal is available on both on mobile app (iOS and Android) and web app. Our offices are located in Vietnam and Singapore.
Join our team of brilliant and committed professionals pursuing the goal of creating a "Decentralized Economy for Everyone" based on blockchain technology.
Job Introduction
As the Head of Product (HoP), you will take charge of Krystal - to define the product strategy, plan the roadmap and drive execution to continuously evolve the product.
You will be leading the Product Department and report directly to the CEO. As part of your role, you should be able to think strategically, and clearly articulate a strategy to differentiate Krystal from other products.
You will manage Product Managers and Designers in the team. As the head of the product department you will need to work on the product full-cycle, from planning to developing and also go-to-market plan.
The HoP will work very closely with C-Levels to define the product strategy, and collaborate with various cross-functional teams like Engineering, Marketing, and Business Development.
You should be okay with ambiguity, comfortable with technical conversations and be willing to get your hands dirty.
Responsibilities:
Work with C levels to define the product strategy and to build the product roadmap

Conduct market research and recommend new product ideas

Manage and work with your team to execute the roadmap at the top-notch quality

Work with other Product Managers to define product requirements and create top-notch product specifications

Work with Product Designers to create world class user experience. You should be able to really put yourself in the shoes of our users and think about the UX strategically

Work close with engineering managers and product managers to ensure that new product features, improvements and hotfixes are delivered promptly and smoothly.

Work closely with marketing and business development teams to create go-to market plans

Provides information to management by preparing short-term and long-term product usage forecasts, special reports and analyses

Mentor / manage other product managers through product reviews and feedback sessions
Requirements:
Must have:
Product Owner or Senior Product Manager of applications at the scale of 1M+ monthly active users

Extremely independent, proactive and great communication skills

At least 2+ years of experience managing / mentoring other Product Managers

Prior experience with software development

Master / Bachelor degree of Computer Science, Engineering or similar relevant field

Excellent communication in English
Nice to have:
Passion for the blockchain / cryptocurrency industry

Experience working in a fast-paced industry and dynamic organisations

Experience with rapid prototyping of new products / feature development

Strong experience with blockchain products (especially DeFi) either professionally or personally
Note: Only shortlisted candidates will be contacted. Thanks for your understanding.