Push Rockstar Intern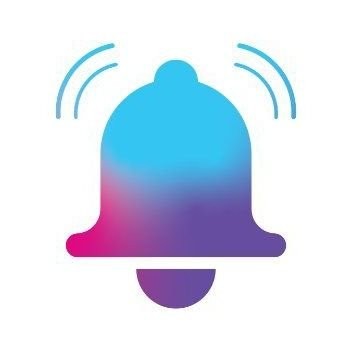 Ethereum Push Notification Service
Singapore
Posted on Monday, May 22, 2023
Push Protocol is seeking a versatile, self-driven Push Rockstar Intern. This unique role is designed for a dynamic individual ready to make a significant impact across various aspects of our web3 operations. If you have a foundational understanding of frontend and backend development, are passionate about blockchain technology, and excited to contribute to the ecosystem growth, we would love to hear from you!
About Push Protocol : Push (previously EPNS) is a decentralized and blockchain-agnostic communication protocol for the entire web3 world that aims to provide the users to receive notifications for on-chain or off-chain activity.
Push allows Web3 actors (users, dapps, service providers) to create notifications that are can be based on any off-chain or on-chain logic that can be triggered via smart contract, backend or dApps. These come from an open communication network (push nodes) and are tied to wallet addresses allowing any crypto wallet, frontend, or infra service to display it to Web3 users.
Responsibilities
Support the growth and expansion of our ecosystem, leveraging your understanding of the web3 culture and landscape.
Assist in organizing and managing hackathons, workshops, and other community events.
Contribute to the preparation and maintenance of technical documentation and user manuals.
Basic knowledge of frontend and backend.
Conduct thorough research on industry trends, competitors, and technological advancements to inform decision-making and strategy.
Collaborate with cross-functional teams to identify, design, and implement process improvements and new features.
Assist with community management and engagement activities, as needed.
Take initiative in identifying new tasks and opportunities to contribute to the company's growth.
Requirements
Currently enrolled in or recently graduated from a Bachelor's or Master's program with a focus on Computer Science, Software Engineering, or a related field.
A solid understanding of web3, blockchain, and decentralized technologies.
Basic knowledge of frontend and backend development technologies.
Strong problem-solving skills and willingness to learn and adapt quickly.
Excellent research and analytical skills.
Ability to effectively manage and prioritize multiple tasks.
Excellent communication skills and ability to work well in a team.
Demonstrated initiative in taking on new tasks and challenges.
What we offer:
A creative, versatile job role with lots of independence and responsibility
Full time, work from home
Enthusiastic and motivated colleagues from around the world
Fixed monthly salary in crypto-based on experience and suitability
Opportunity for team token incentives based on performance