Product Marketer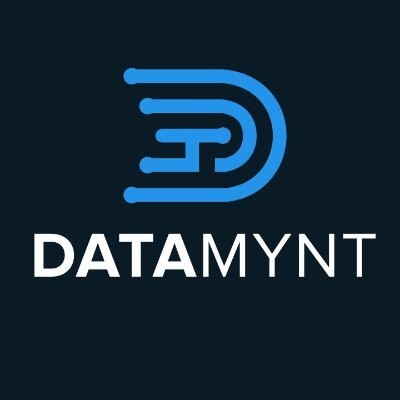 Data Mynt
Marketing & Communications, Product
Asia · Remote
Posted on Tuesday, February 7, 2023
Data Mynt's on-chain business banking and payments solves crippling infra issues for businesses in Africa, Latin America and Southeast Asia.
Overview
We are looking for a driven, self-starter Product Marketer with startup experience and crypto knowledge to join the remote Data Mynt team. If you are a crypto-savvy product marketing person with experience in promoting products and their features to an organization's target audience, we would love to hear from you!
Responsibilities
Create marketing campaigns for products
Produce well-researched and creative content for publication online and in print
Organize writing schedules to complete drafts of content or finished projects within deadlines
Utilize industry best practices and familiarity with Data Mynt's mission to inspire ideas and content
Communicate and cooperate with marketing, product, design teams
Build, share & follow an editorial calendar, collaborating with other members of the team to ensure timely delivery of materials
Develop content for multiple platforms, such as websites, email marketing, product descriptions, videos, and blogs
Use social media marketing tools to create and maintain the company's brand
Interact with and respond to customers and other stakeholders via the company's social media accounts
Research and stay updated on social media trends while informing management of changes that are relevant to the company's marketing activities
Manage a calendar scheduling the creation of each piece of content and the planned release of each piece of content.
Translate technical details into benefits for Data Mynt's target audience.
Craft compelling messages across marketing channels (landing pages, ad campaigns).
Test marketing product features, releases, and ad copy.
Evaluate the product using relevant KPIs and feedback from existing and prospective customers
Requirements and Skills
Creative spirit
Proven experience as a hands-on Product Marketing Manager, Brand Manager or similar contributor role.
Proven record of excellent writing and campaigns demonstrated in a professional portfolio
Impeccable grasp of the English language, including idioms and current trends in slang and expressions (Spanish bilingual ideal)
Ability to work and deliver independently with little or no daily supervision
Strong interpersonal skills and willingness to communicate with clients, colleagues, and management
Ability to work on multiple work streams with different objectives simultaneously
Great time management skills, including ruthlessly prioritizing and scheduling
Familiarity with each client's requirements and the company's brand image, products, and services
Background in design (able to use tools like Canva) and copywriting is a plus
Familiar with product marketing tactics (e.g. integrated marketing campaigns)
Working knowledge of web analytics tools (Google Analytics, WebTrends)
Excellent communication skills
Keen eye for detail and creativity
A Bachelor's degree is the minimum requirement.
Links
Website: https://datamynt.com
Twitter: https://twitter.com/DataMynt
Telegram: https://t.me/datamyntofficial
Linkedin: https://www.linkedin.com/company/datamynt/
Facebook: https://web.facebook.com/datamyntapp
Instagram: https://www.instagram.com/data_mynt/
Paper: https://data-mynt.medium.com/v3-0-byob-the-data-mynt-native-token-2416b7c6d97b